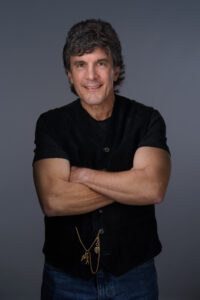 Principal Greg Schaffer topped the list of influencers providing virtual CISO services, according to MSSP Alert's Top 12 vCISO Influencers You Need To Be Following.
"The vCISO role is still evolving, with the definition of this role or service still being finalized or agreed upon. There are many perspectives, thoughts, and thought leaders in this space that are contributing to this role. As such, it's critical to be in the loop and ensure you're up to date, following the opinion leaders who shape this field. These are the people worth following in order to keep yourself up to date about this increasingly important topic" according to the blog post authored by Cynomi.
"I'm honored and humbled to be on the same list as so many great virtual CISOs," Schaffer said. "There are many of us who are truly passionate about furthering the virtual CISO profession, in a bid to help small and midsized businesses lower their information security risk exposure."
Schaffer has led virtual CISO firm vCISO Services, LLC  since founding the Franklin, Tennessee based firm in 2017.
vCISO Services, LLC (https://vcisoservices.com) is a small, specialized, veteran-owned firm with a calling, founded on Christian values, and focused on the needs of SMBs only. Our size is our advantage – with us, you are a big fish in a small pond, not lost in a large firm ocean. 
Cynomi provides an AI-powered, automated vCISO platform to continuously assess client cybersecurity posture, build strategic remediation plans and execute them to reduce risk.